On Wednesday 13th of November we went on a trip to Southend to complete a litter pick after we researched about water pollution.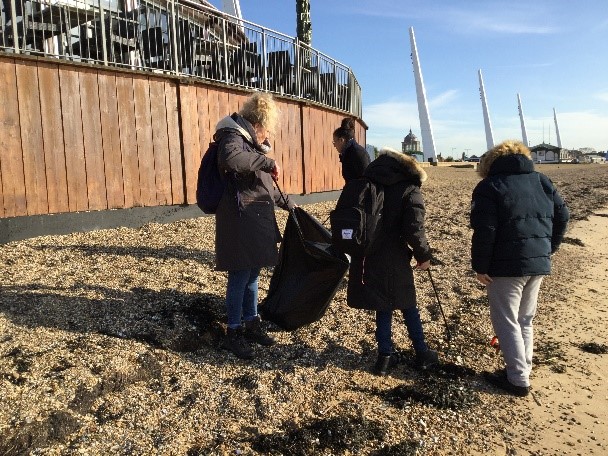 We were all surprised by the amount of rubbish at the time of the year that was not busy. We found fireworks, straws, beer cans, lolly pop stick, a needle, bottle caps and some change.
We wrote to Sir David Attenborough to explain what we had been doing and that we in support of effective action to save the planet. We absolutely surprised and grateful to receive a reply to our letter.
By Year 10 Pupil
Click below to see a copy of the letter that we received: